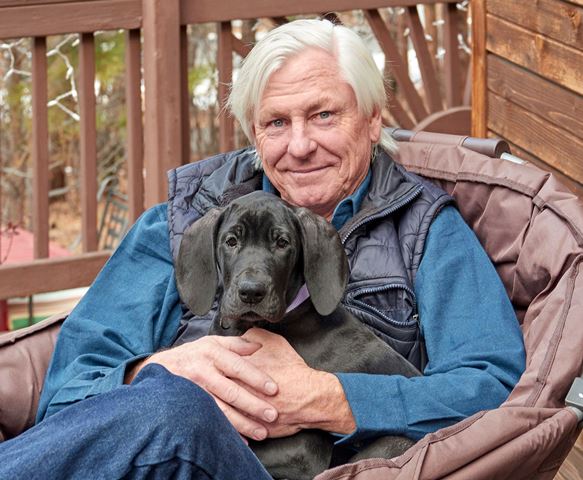 Iris, now Sammy, from Mimi's litter has a home!
Yessss!    I'm going home with my new Dad in Colorado and can't wait to spend all my time with him.  He is semi-retired and will take me lots of places and on long walks every day.  His daughter has a Great Dane, too.  Does that make me an Aunt already?  I will get to stay with them on the rare occasion I can't go with Dad on his travels.    Wow, already my new family just got bigger!
Thank you Foster Family for taking care of me and my brothers and sisters while Dad was looking for me through the Rescue!