Meet Gary
RMGDRI Special Needs Foster
Gary (born 6-2020) is a black male Dane. He is a sweet guy who kind of got the short end of the stick health-wise.
Gary has Angular Limb Deformity of his front legs and is currently waiting to be seen by our vets. His first appointment is set for September 16th. He is starting swimming this week to get his strength up and get him use to being in the water.  This is where most of his therapy will be.  
It is likely that he will need surgery on both of his front legs, his right leg being worse than the left.  This is the  same bone issue that Tiny (2017-2019) suffered, but since it was diagnosed early, we have high hopes that he will be able to lead a normal life. 
Once we find out what he is dealing with, we will have a better idea how to treat it. We will keep everyone updated on this page, so you can follow his progress, and send good vibes his way.
We have already started fundraising for his care. Since we don't currently know how soon we will be able to resume our fundraising events, we are counting on everyone to spread the word and make donations online for his care.  
Please help us fund his care!  Even a small amount can be huge on getting him the care he needs.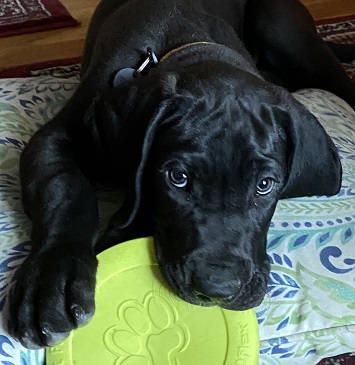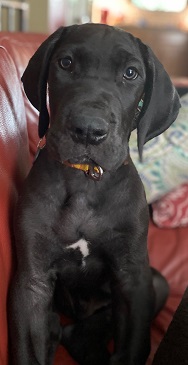 9-8-2020 – Gary goes camping!   Gary got to go camping with his foster family for the holiday weekend.  He had a great time and wanted to  shout out a thank you to everyone who has donated to his Sponsor Gary fund!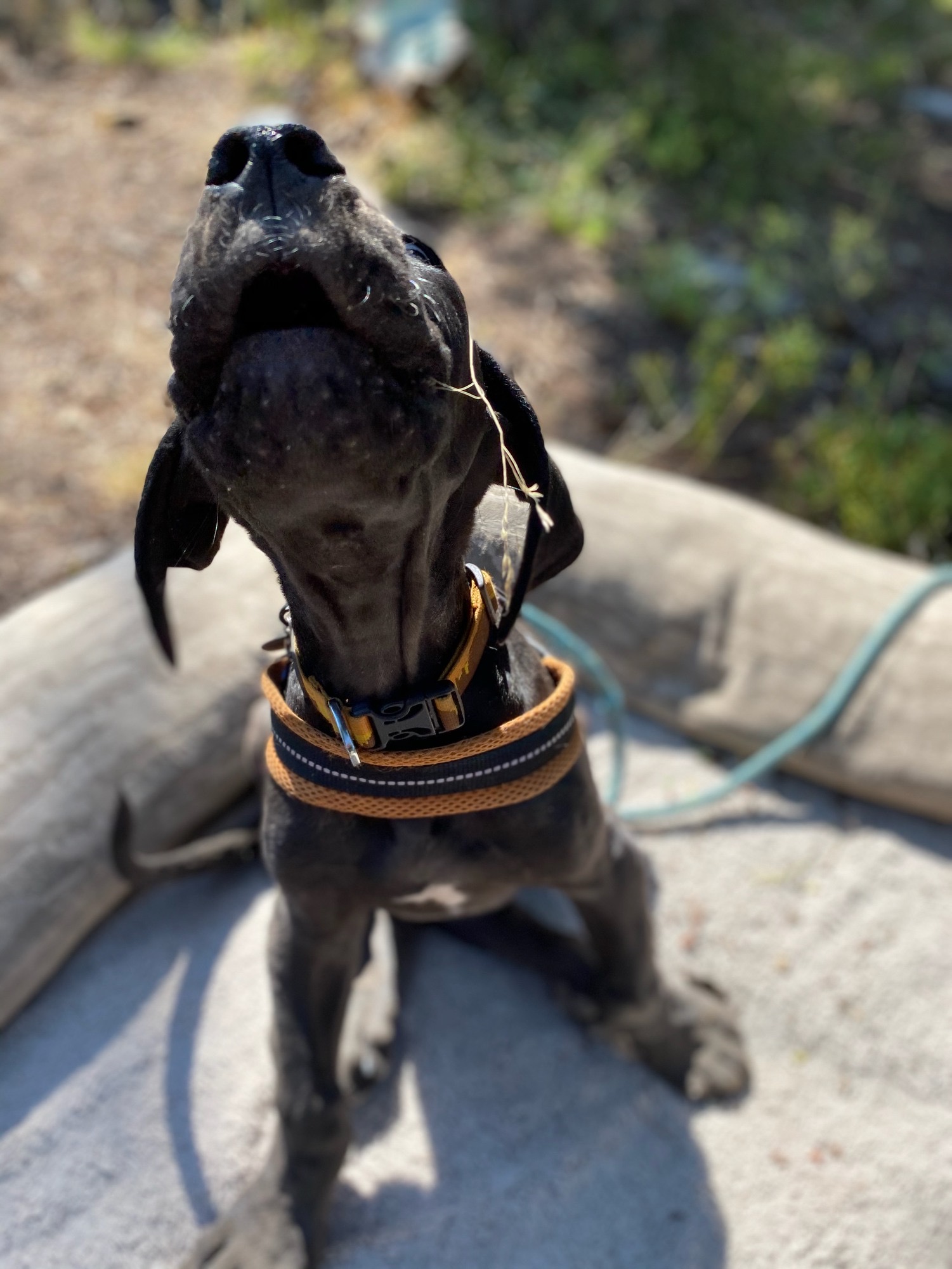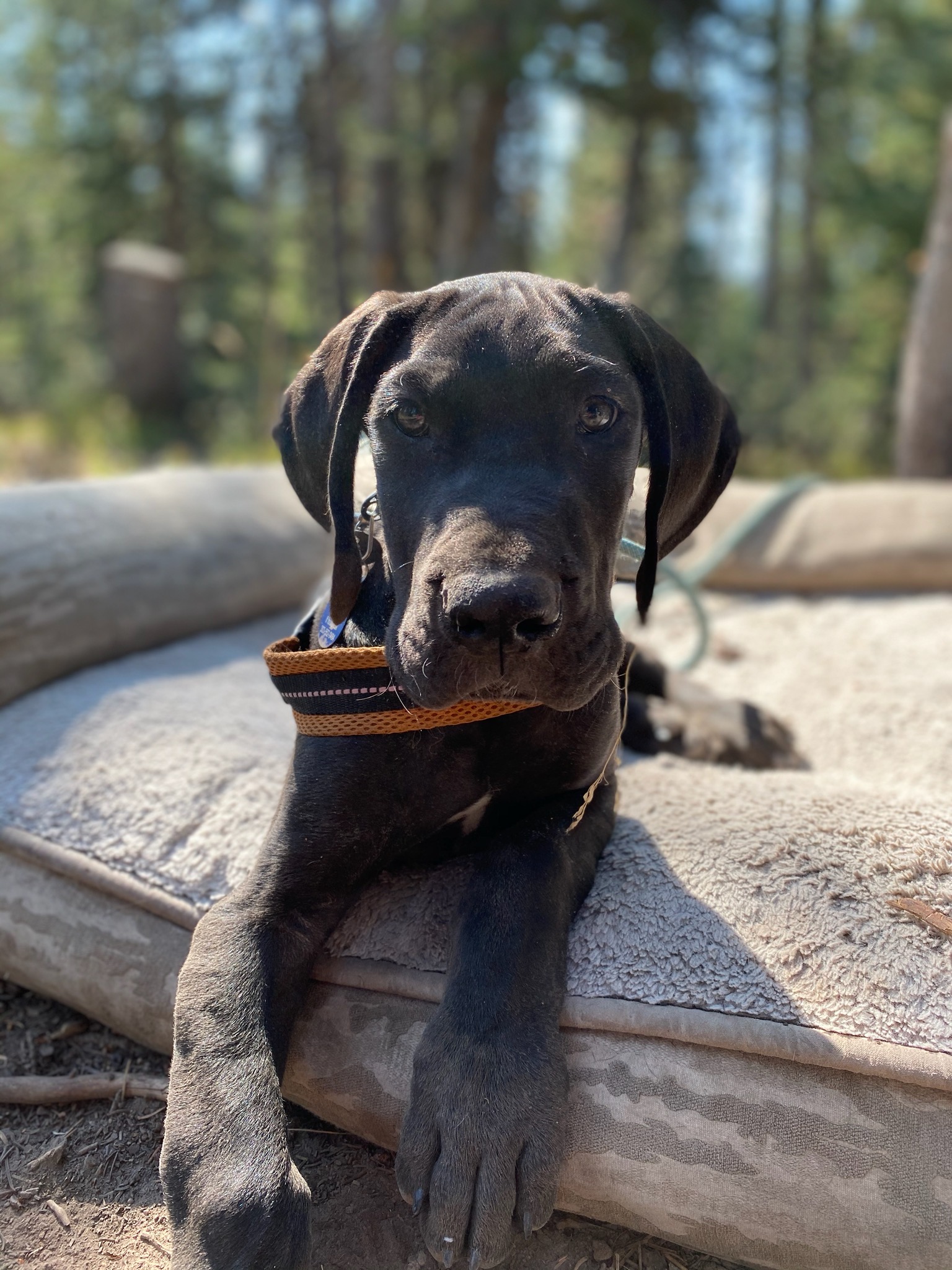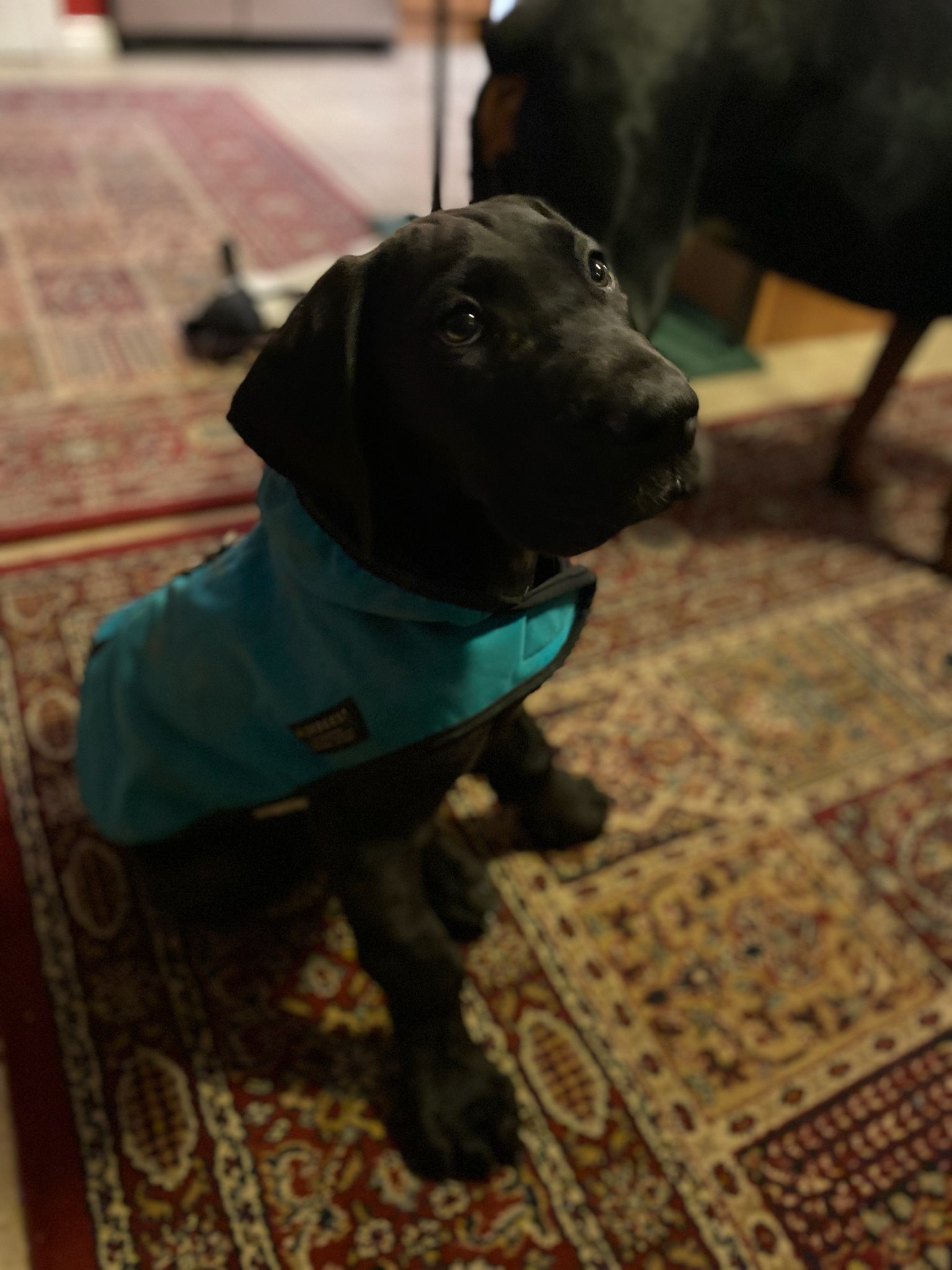 I got a new jacket to keep me warm!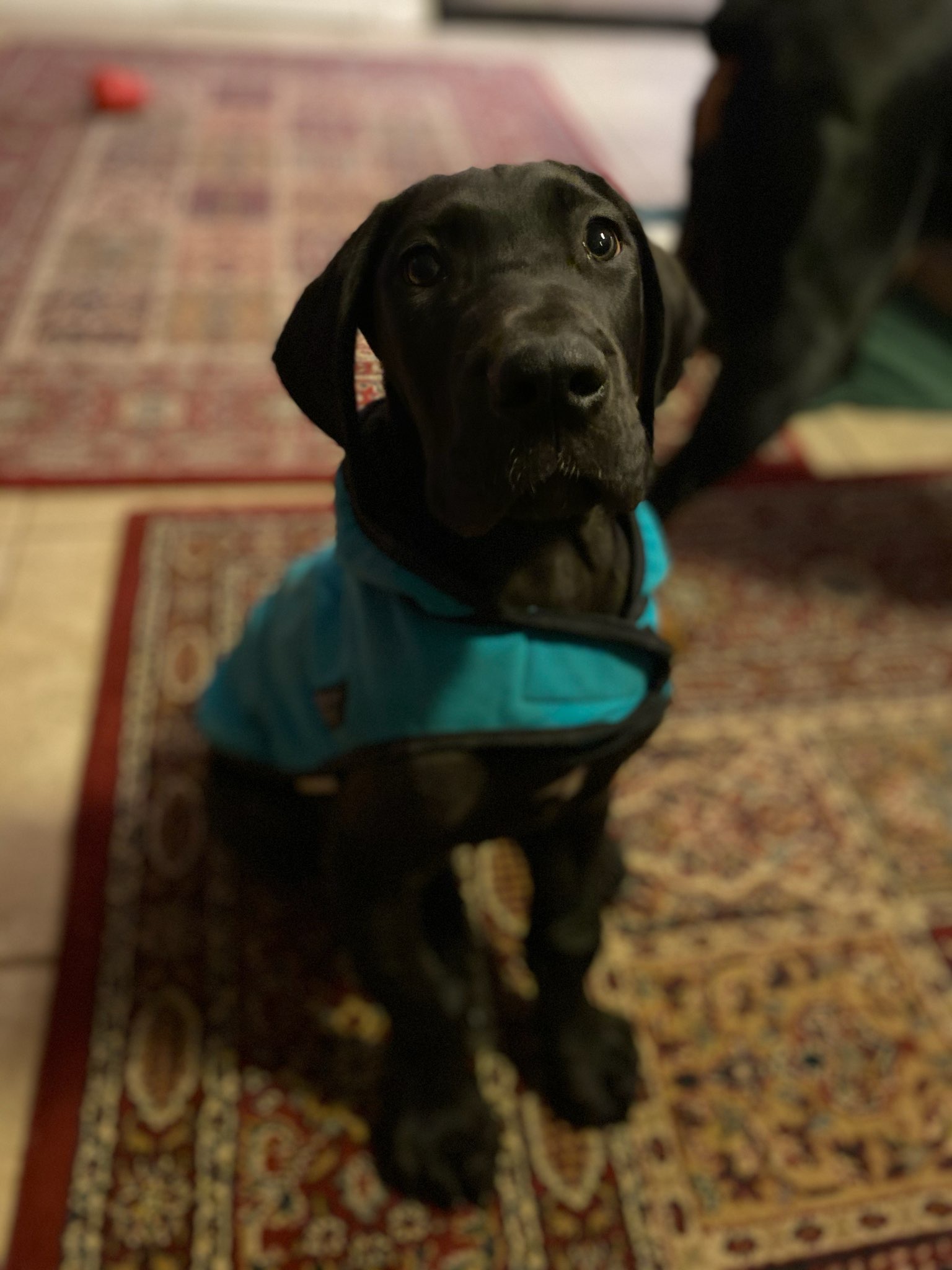 Makes me look handsome dont you think?
9-10-2020 – Gary goes Swimming!   Gary had his first swimming lesson.  He will need to be comfortable in the water for his therapy once he has surgery, so no better time than now to get him used to it.  
9-10-2020 -Oh, I found out my foster brother makes the BEST dog bed ever.  What do you think?  He looks like a bed, so no one would ever know that I was not lying on a bed, but my wonderful foster brother.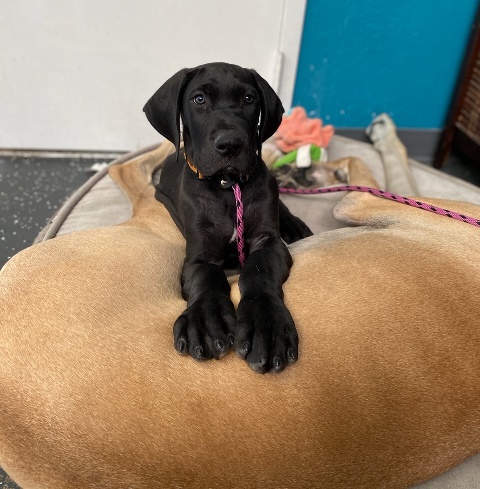 9-11-2020 – I went to the vet to get my puppy vaccinations today.  I was really brave and everyone there loved me. (How could they not???).  I'll have to come back and see them in 4 more weeks for some more and so they can see how big I have gotten!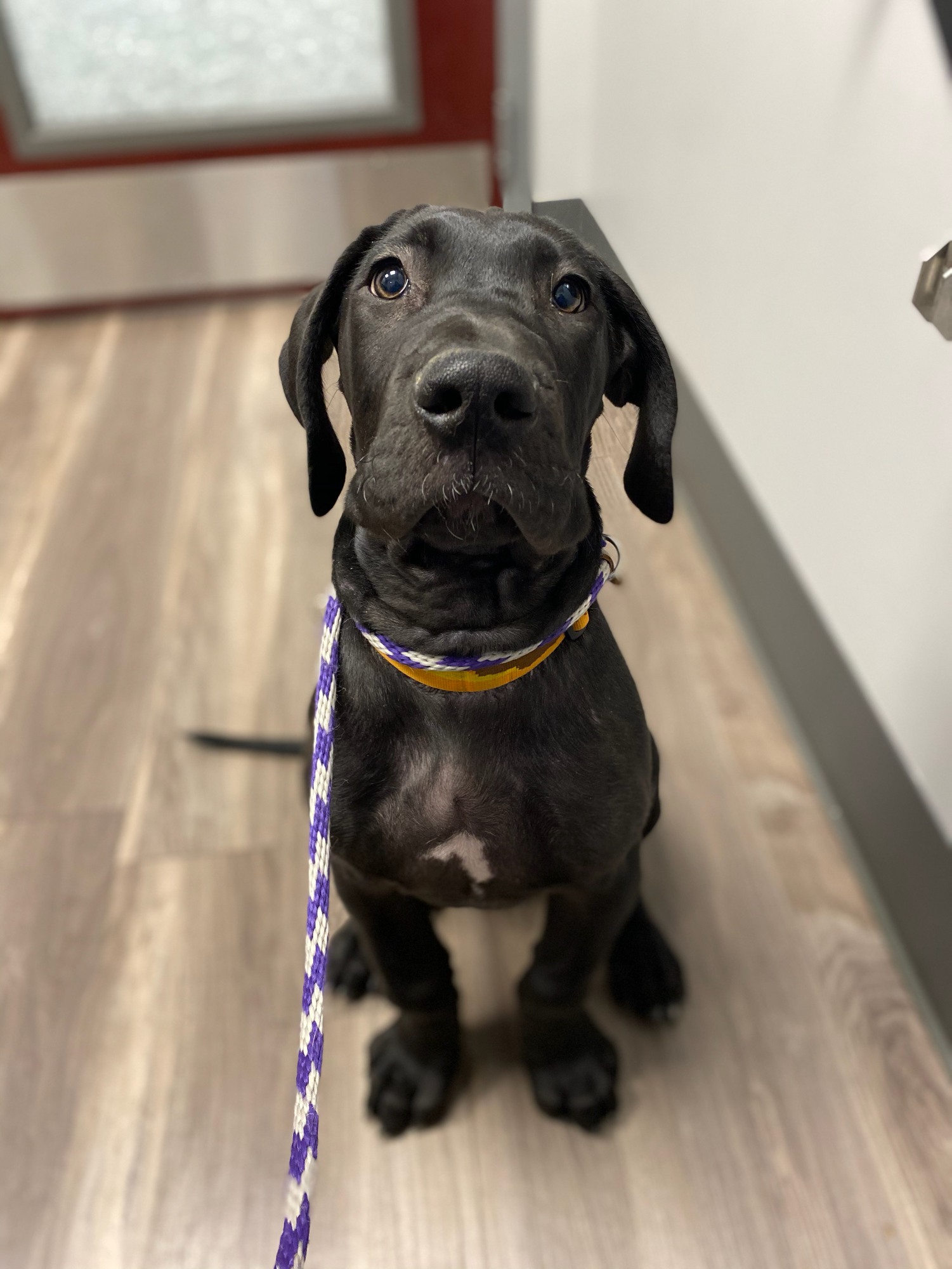 9-16-2020 – Gary had his appointment with Dr. B. for his orthopedic appointment. He'll have to come back in 4 -8 weeks to see how he is progressing with the exercise and food changes. Dr. B. thinks that because he is still young enough, the issue may correct itself somewhat. He does have some issues with his elbows that may need to be addressed when he has surgery. For now, Gary gets to be the puppy he is…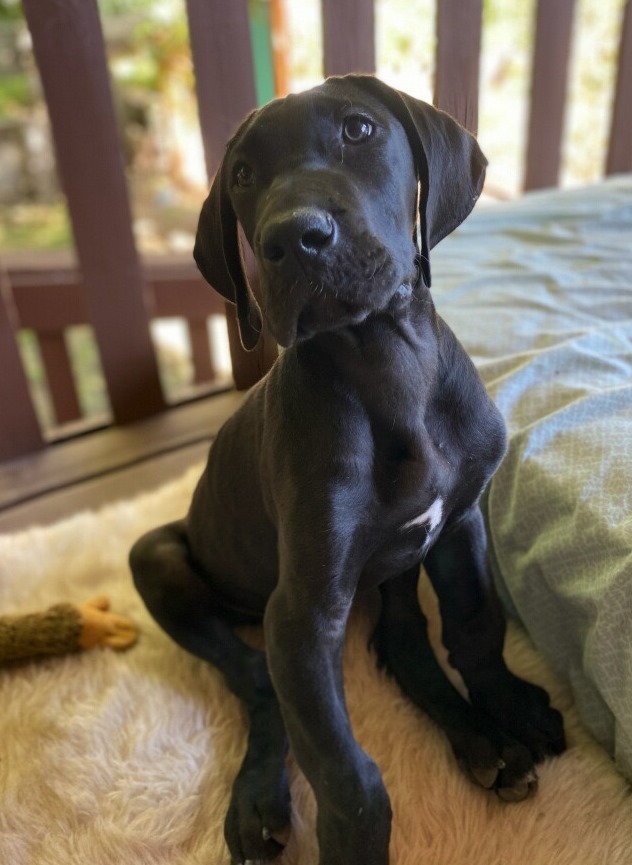 9-23-2020 – Gary had his appointment with his regular vet today because his foster mom noticed he had a snotty nose.  We're so glad she did!  He has pneumonia! and is now on antibiotics.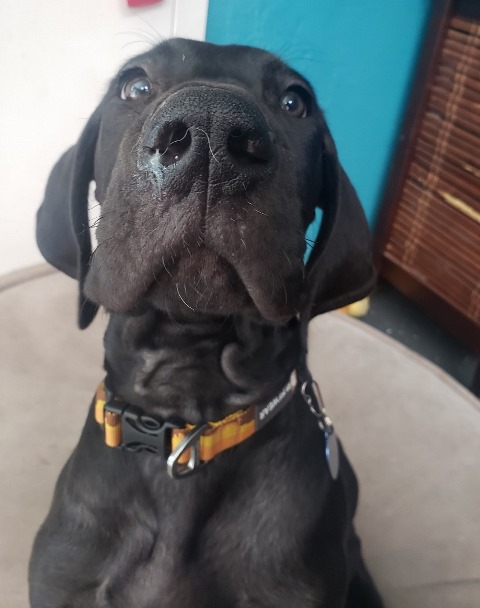 10-27-2020 – Gary's doing really well and has his next appointment with the specialist on December 3rd.  
He's been working on his exercise equipment that was donated for him and getting stronger everyday.  He will be starting back swimming soon and has been having a blast going in adventures with his foster family.  Like all Dane puppies, he is getting bigger everyday!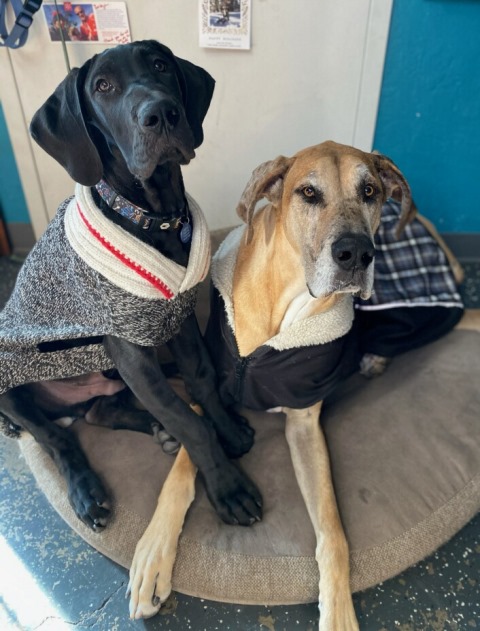 12-3-2020 – Gary had another appointment with his Orthopedic Specialist. We are still hoping for good news but are on stand-by for a couple more months to see what the next steps will be to continue his journey to a healthy, comfortable life. Gary is growing fast and his legs do appear to be straightening out.  New appointment is in February.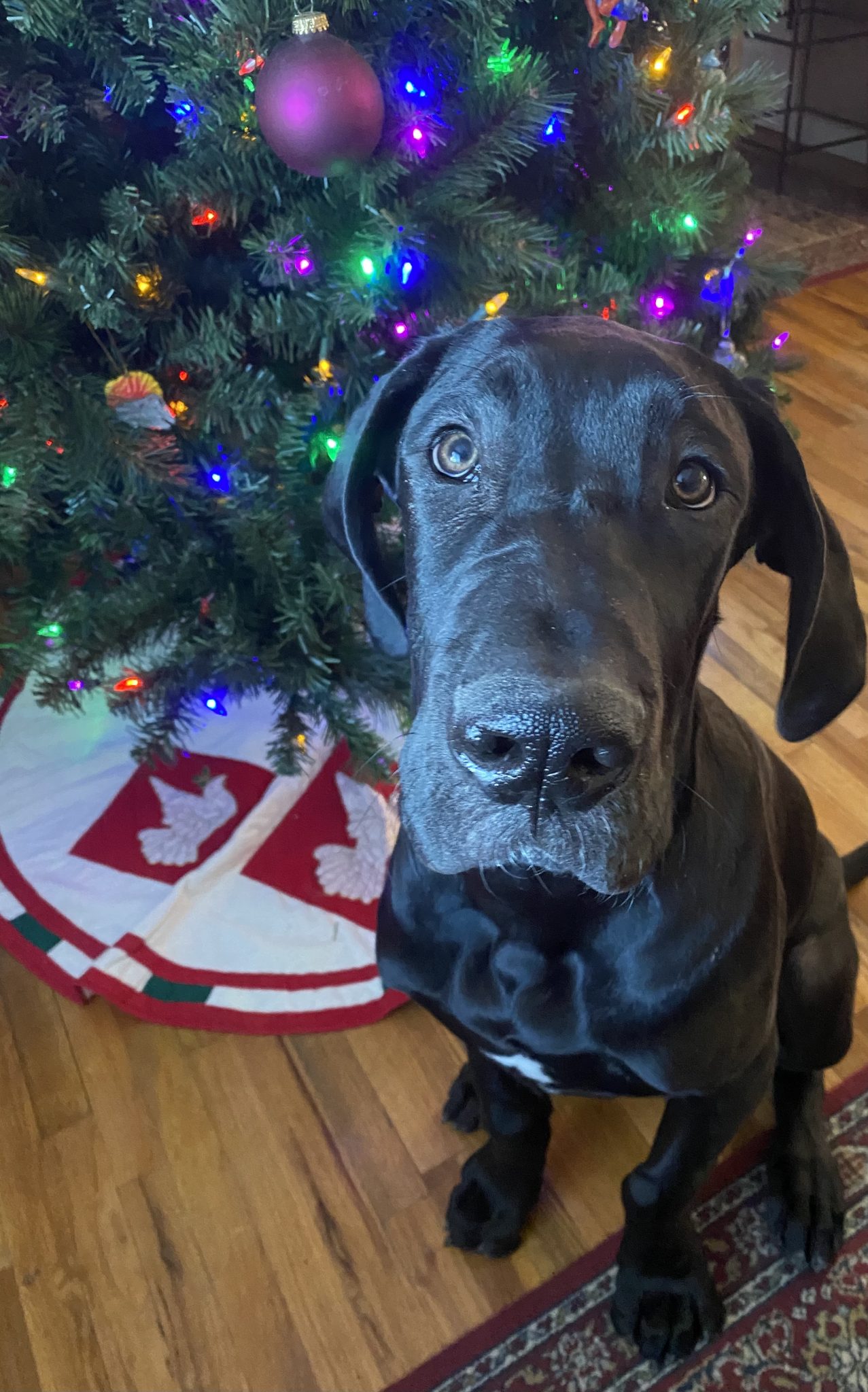 Thank you all for your support in helping us care for all of Gary's needs.