We Could Not Do It Without You.
RMGDRI hosts numerous events in Idaho to support the Great Danes in our care. We also offer businesses many opportunities to get involved in our events as sponsors, vendors, fundraisers and promoters.
Please join us and help support our mission of rescuing, rehabilitating, and rehoming Great Danes in need.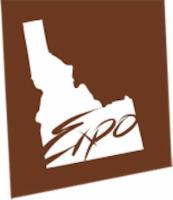 Saturday, April 22nd at 9am
5610 Glenwood Ave
Boise, ID 83714
Come visit with RMGDRI volunteers and Danes at the Idaho Family Pet Expo!
The Idaho Family Pet Expo is a fun-filled event for the entire family to enjoy. Bring your well-behaved feline, canine, reptile, or flying companions with you and appreciate an experience that has drawn a plethora of incredible pets to one location. This weekend is like no other! Where else can you bring fido and wear a snake around your neck while interacting with other pet lovers?
Admission: Adults $6. Kids 6 & Under Free.