We Could Not Do It Without You.
RMGDRI hosts numerous events in Idaho to support the Great Danes in our care. We also offer businesses many opportunities to get involved in our events as sponsors, vendors, fundraisers and promoters.
Please join us and help support our mission of rescuing, rehabilitating, and rehoming Great Danes in need.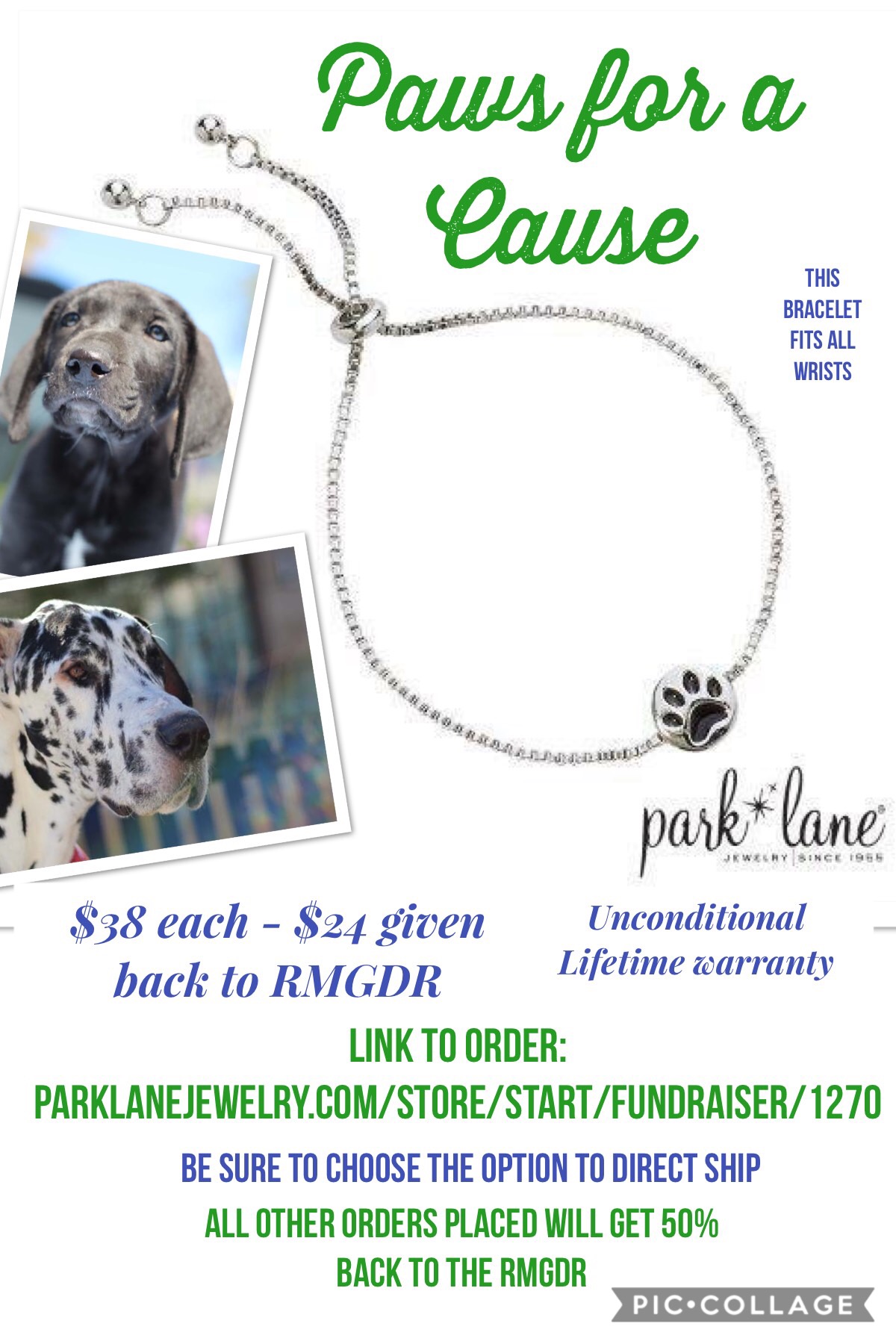 Paws for a Cause (all over US!)
May 21 – May 27, 2017
RMGDRI and Park Lane Jewelry have partnered for a Dane-sized fundraiser May 21-27! For every Paws Bracelet purchased, $24 will be donated back to RMGDRI. And for anything else purchased on the fundraiser site, 50% of the cost will be donated back to RMGDRI!
All jewelry has an unconditional lifetime warranty, so if anything happens, Park Lane will replace it for free!
Click here to purchase between May 21 – May 27, 2017:
parklanejewelry.com/store/start/fundraiser/1270
**Remember to choose the option to DIRECT SHIP to make sure it comes directly to you!**